Sieve bend of Wedge Wire construction, is designed for Screen Rotary Filter Dewatering uses. Also known as DSM screen. Cliclean supplies numerous combination of screen panels for static dewatering equipments. The slot wire dewatering screen is a high capacity and high efficiency filtering device for either wet or dry screening.

Static Sieve Bend Gravity Screen For Dewatering Treatment, Designed Drum Dimension 1800 x 6000 mm with 0.7mm Gap
Product Types
DSM Screen for Effluent Treatment Plants

Wedge Wire Construction panels in arc shape with slot opening and support rods.
Robust Wedge Wire Screens with 2.5 mm slot opening.
Flat Sieves to support fine Nylon Filter media or Wire mesh.
Materials of Screens in SS316L.
Drum dimension 1800 x 6000 mm
Gap : 0.7 mm

SS304 Continuous Slot Wedge Wire Flat Panel

Sieve bend screening unit for de-watering, sizing, and wastewater cleanup problems.
The sieve bend consists of a concave curved profile wire screen mounted in a frame with the screen openings perpendicular to the flow.
For food processing, malting, floor grating, ventilating systems.
Material:stainless steel 304,316
Slot:0.05-50mm.
Size: 1005mm wire x 727mm arc length
Wire profile: 3.3 mm x 6.35 mm
Rod support: 3 mm x 6.5 mm
Slot: 0.6mm
Radius: 225mm
No end bars
Meterial: SS304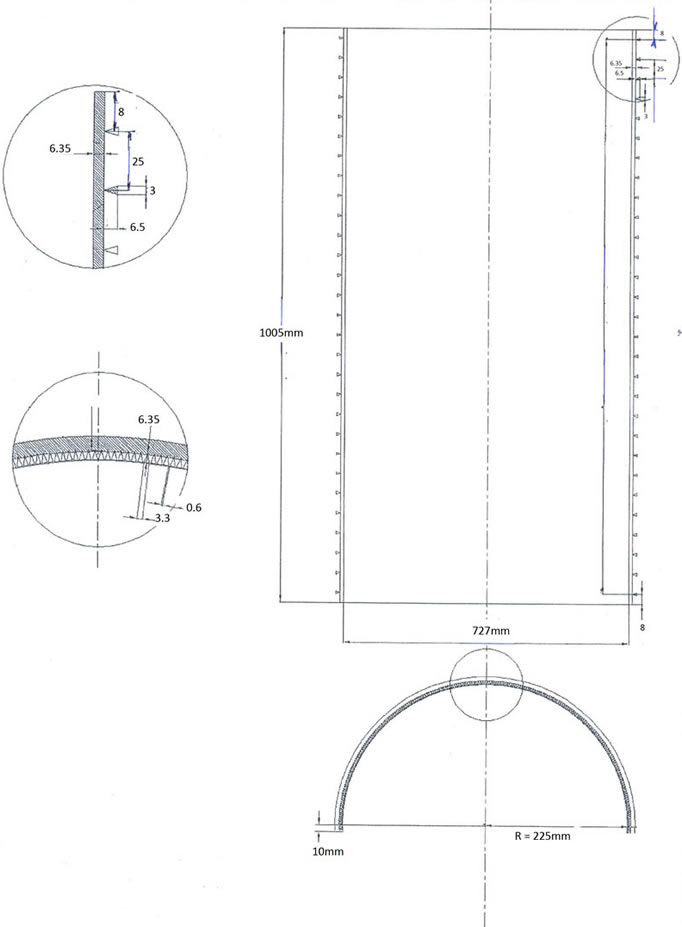 Sieve bend screen for sugar mill in fine extractor processing, also used in starch and pulp processing, and waste water treatment.
Static Dewatering Screen Panels for Scrubbing and Washing in Coal Mining

Curved Panels for Dehydration
Wedge Wire Construction
Wire: 50 80 100 120 150
Wire width mm: 0,5 0,76 1 1,2 1,5
Rod type: C20 ou C21
Rod spacing:17 ou 9 mm
Material: ASTM 201, ASTM202, ASTM 302, ASTM 304 , ASTM 304L, ASTM 316, ASTM 316L, ASTM 316HC , ASTM 321 , ASTM 340 .

General Technical Information
Sieve bends as mining vibrating screen offer many advantages:
More fine fibre removal;
better flow rate;
original solutions to reduce spare parts cost;
special alloys for improved wear life;
customised surface finishing.
Open Area
Dependant upon the wire and slot chosen, the sieve will provide varied open area in relation to the potential flow rate. Mechanical strength may also be a consideration.

Sieve surfaces proposed:
Tilted wire: low cost, for high wear situations can be inverted and re-used.
Polished : to be able to improve fine fibre removal, the wire surface can be ground and polished.
Electro-polished : a premium surface which reduces surface roughness and can assist in fine fibre separation.
Common Export specifications:
Wedge wire : 1.5*2mm 2*3mm , or per requirement
Support wire: 2*3mm 3*5mm 4*6mm, or per requirement
Slot size: min 0.02mm
Supporting wire space , length, width per requirement .
Applications:
Mineral processing;
Hatchery screens ;
Food processing ;
Surface water intake screens ;
Fish diversion screen panels ;
Vibrating or static screen decking ;
Flooring for malt kiln, germination, and grain drying.
How Does Sieve Bend Work:

The metal industrial screen has gravitary feed. The solid particles and the liquid are separated on a bend or folded wedge wire screen. The liquid flow through the panel screen, although the solid particles roll down.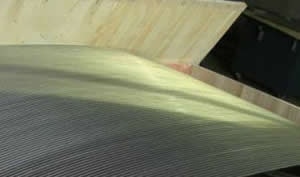 In order to optimized the performance of dewatering, we propose tilted wires panel screen adapted to each particular application.

Double motor used dewatering screen panel can be supplied in single or double deck configuration with flat modular screen surfaces.

High and strong screening forces produce efficient operation with circular motion being produced by two motor or exciter which feature low noise operation.

Dewatering screen panel have several functions:

• Dewatering • Desliming

• Degritting • Rinsing

• Scrubbing • Washing

Wedge Wire Panels used in dewatering uses: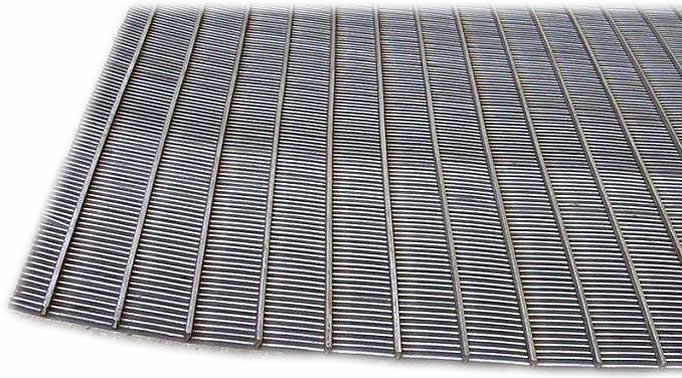 Cliclean also offers polyester fiber drying screen or polyester filter belt for customers.
Cliclean comes with solutions! Welcome contact us with your specific orders or drawings.